I am sure most of you are aware that Google has a social network called Google Plus. It is similar to Facebook,  yet with a few different and unique features.
I just recently created an account on Google Plus and I am really enjoying the experience. Google Plus provides a huge range of features available to share content, engage with other people, and build your personal brand while driving lots of traffic to your site.
What is Google+ and Do I Need It?
Here is some great content on Using Google Plus that I recommend reading
Wanna Hangout Why Google is Good For Your Business Google Plus is the best place to engage interact and cultivate business clients. If you're not on Google Plus yet I highly recommend it.…
The New Google Plus Interface In the previous Google Plus interface you had a limited number of ways to know which members of Google Plus were hanging out at the time when you were online. You could see occasional Hangout notifications from your.…
How Not to Do A Google Plus HangoutToday I had the fine task in front of me of presenting some work stuff for a small group via a Google Plus hangout. I do not have the best history with the product but was eager to work with her to put aside our differences so.…
How To Get More Followers On Google Plus I want to share some tips and tricks with you that I have discovered that will help you get more followers on Google plus, because if you can get a lot of people following you on this network, you will increase your influence, and further create a greater amount of leverage with the ability to drive a massive amount of traffic through your sites in a very short period of time.
Google Plus will build your search traffic Google Search Plus Your World builds organic search traffic, big-time. Say what you want … My Google Plus profile occasionally appears in SPY World results for 'online marketing' and 'internet marketing'. I've never gotten clicks or impressions for 'online marketing' or 'internet marketing'. When Google Search Plus Your World showed up, I started getting both.
As you improve and grow your Google Plus profile, you will see an increase in organic traffic. People who add you to their circles will see your stuff blended in the results of search plus your world.
Check out my Google Plus profile and add me to your circles.
770.313.1835
RobbyCox@gmail.com
P.S. Struggling in Your Home Biz?… If your upline does not have a proven system for you to generate 20+ qualified leads per day online…Check out this FREE Video – Click Here
FREE LIVE TRAINING THIS WED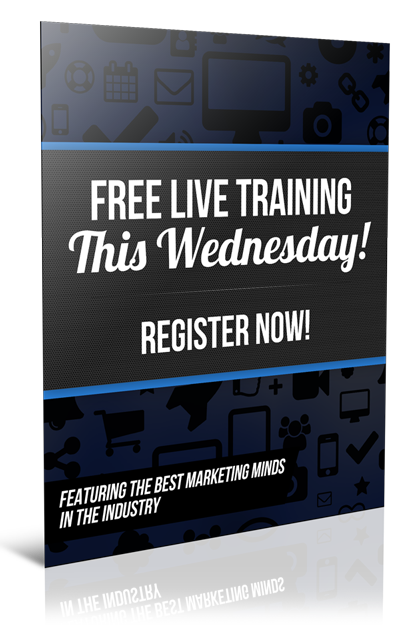 LIVE webinar with a 6-Figure Earner this Wednesday! Get strategies to help YOU get more leads & Profit in YOUR Business
If you liked this post on "Using Google Plus" please like, share and comment.
Comments
comments